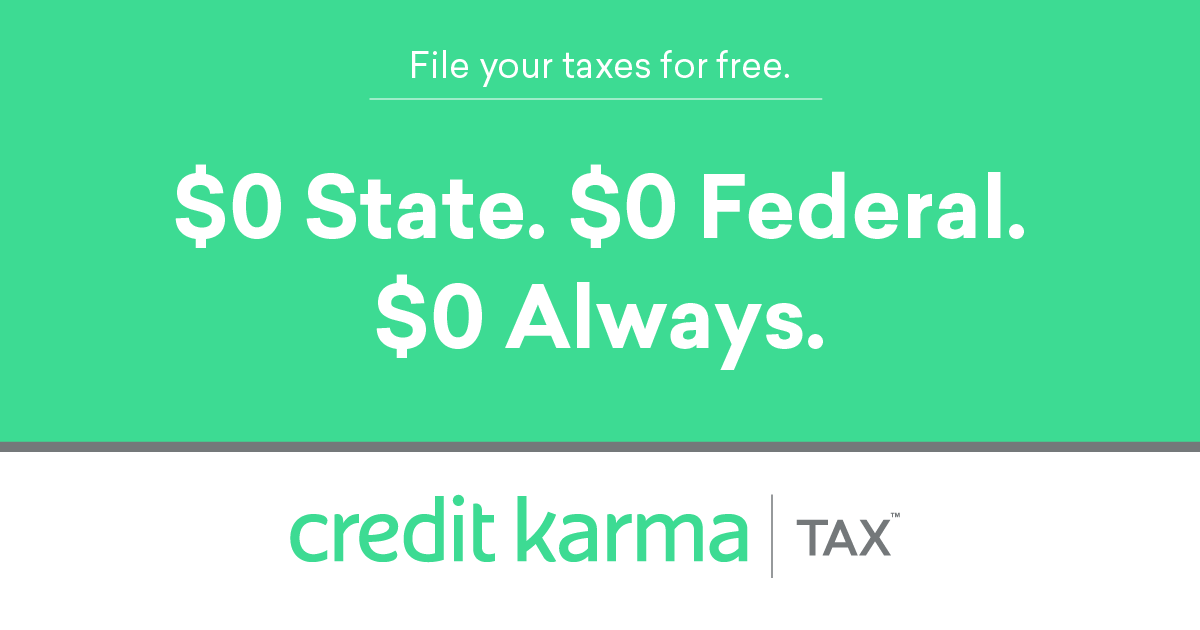 Credit Karma became famous by offering a free way for consumers to check their credit. They have been around since 2008, and have always maintained a free platform for their customers. Starting in 2017, Credit Karma has released a free way for you to file your taxes. So how does their platform match up to the competition, and who can actually use Credit Karma to file their taxes? We answer these questions and more in this article.
Signing Up for Credit Karma Tax
Signing up for Credit Karma Tax is just as easy as it is to sign up for their other services. In fact, if you already have an account then you can simply login and start filling out your tax information. If you don't have one then you just need to click the "Sign up now" text on their homepage and fill out the information in the picture below. You can get an account in 30 seconds or less.
What is Really Free When I File My Taxes Through Credit Karma?
The simple answer is everything. It really does not cost anything to file your taxes through Credit Karma's service. Credit Karma does not make money by selling you anything. Their core business of checking your credit is free to you as well. So how do they make money? Glad you asked. Credit Karma makes money by analyzing your information and giving you personalized offers from their partners that they are affiliates of. An example of an offer you might receive is a credit card that works with your credit score and income levels.
Is My Information Safe With Credit Karma?
Your information is as safe with Credit Karma as it is with any other professional website that collects your data. There are always risks of the site being hacked and your information stolen, but it appears to be as secure as it can be with Credit Karma. They will be analyzing your personal information so if that is an issue for you then you should not use the service. They only work with your data to give you targeted offers. They do not sell your data to 3rd parties or make your information any less safe because of it.
Can I Do All of My Taxes with Credit Karma?
If you are in the majority of Americans then your taxes really are not that complicated. You do not need very many special forms that fall outside the basic forms that are required to be filled out. If this is you then you can use any service, including Credit Karma, to file your taxes. If you have a more complicated tax need then we suggest you know exactly what forms you need before you get started. Credit Karma can handle most investment situations and many sole proprietor small business tax situations as well. Look at their list of forms here to know for sure if it will work for you.
The Smart Hack
If your tax situation is simple, or your needs are all met with the forms that Credit Karma provides, then we highly recommend using Credit Karma Tax to file your taxes for free in 2017. Credit Karma Tax is easy to sign up for, simple to follow, and best of all it doesn't cost you anything. The only drawback is that they analyze your data to give you customized offers like credit cards, but if that does not bother you then it may be better than using other online software to file your taxes.